Starting a profitable side hustle is one of the best ways to achieve financial freedom fast. It means you're not 100% reliant on your income from a full-time job. And many people have successfully turned their weekend side hustle into a lucrative enterprise.
What is a side hustle? As the name implies, side hustles are those things we do on the side, outside of our regular 9 to 5 working hours. Nights and weekends. Holidays. On average, weekend hustlers work between 10 and 16 hours a week on their hustles.
Popular side hustles include blogging, podcasting, affiliate marketing, technical consulting, and freelance graphic design. Location-based services like house cleaning, dog walking, and notary services are also common ways people make extra income on the side.
Are you ready to start building a hustle of your own? 👇
Benefits of Starting a Side Hustle
Starting your own hustle require work, but there are many benefits to starting a creative side hustle, including:
boost income
acquire new skills
exposure to new opportunities
new relationships and expanding our network
potential for expansion so we can quit our 9 to 5 jobs
Pursuing a hustle on the side is an excellent use of our time.
According to a survey from The Motley Fool, the average after-hours hustle brings in over $1,200. The median income is only $200, though, which means successful hustlers bring in a lot of extra income.
How to Start a Side Hustle
If you are ready to start your own hustle on the side, let's get started. The exact process to start a hustle varies from person to person, but almost everyone follows these core steps.
Are you ready?
Step 1: Commit for at least a year
The very first step is 100% mental. I've witnessed too many people start a side hustle only to give up after a few months. I can guarantee that your hustle will fail if you give up.
Before continuing this journey, commit to pursuing your side business for at least a year. No matter what happens, you'll give it your all for 12 months. Write this down and plaster it on your fridge. Do whatever it takes to keep yourself honest from the very beginning.
You are committed for at least a year. Period.
Hint: Most side hustles don't start making money immediately. Giving up too soon means your hustle will never make any money. Continue pushing through, and you're destined for success.
Step 2: Identify your key strengths
The next step is identifying what you're good at (or willing to do).
This is a critical step if you want to start a hustle but you're unsure what you want to do. Picking the right hustle will help keep you motivated to continue it. Pick the wrong hustle, and you'll quickly burn out or get bored. Spend most of your time on this step until you identify your key strengths.
The most successful side hustles are backed by strengths.
For instance, if you're good at working outside, maybe a yard maintenance side business is up your alley (people routinely pay hundreds of dollars a month to avoid yard maintenance). You could even pull in $15 to $20 an hour just walking dogs around your neighborhood. People spend a lot of money on their pets.

Or, maybe you're a natural on the computer. People are always looking for websites, and web development projects routinely go for $5,000 or $10,000 a pop, depending on the project's complexity.
Remember: The best hustle is the one you're ready to tackle with all your energy.
Homework: Jot down at least two or three strengths. Don't worry about choosing one or monetizing those strengths yet. For now, just identify what you're good at.
Step 3: Validate your strengths with a paying customer
This step involves a little experimentation.
In the previous step, you identified a few key strengths. This step will help you determine which strengths to pursue as your hustle.
To help you decide, do a little market research. Open up Google and search for similar services in your area.
For instance: Dog walkers in Knoxville, TN. Or Freelance web design in Odessa, TX. Be as specific as possible, and include your location unless your side hustle will be 100% online.
Your goal is to find other people who offer similar services. Then, look at how their business is structured.
How much competition do you have?
What are they charging?
Are they successful?
Can you do better?
In general, the less competition, the better. But, don't be discouraged if you see other people offering similar services. To help differentiate yourself, you might consider offering yours for less money. Or promise more than the others. There are plenty of ways to set your services apart from everyone else's.
Also, try a search on Fiverr. Fiverr is a well-known website for freelancers to offer their digital services, and it's one of the best side hustle apps to start getting paying customers for your new hustle. Websites like Fiverr will help you determine if other freelancers have successfully built a similar hustle on the side.
Homework: Weed out those strengths that don't have substantial income potential or are too saturated in your area. For instance, if there are 10 other dog walkers in your neighborhood, your competition might prevent you from launching your dog walking business there.
Step 4: Get your first paying customer
Now that we have a couple of potential hustle options, it's time to secure our first paying customer for each strength/hustle that we're considering.
The goal in Step 4 is to determine whether or not the side hustle will work over the long haul.
If you're offering a digital service, create a profile on Fiverr. Heck, maybe a friend or family member is looking for something you're offering (like a website, a logo, etc.) If your service is physical (like yard maintenance, or general contracting), create fliers. Start up conversations with people nearby with messy yards. It probably won't be too difficult to secure your first paying customer.
Do this for each side hustle you're considering. Yes, you're still experimenting. You don't need to create a logo or build a website for your hustle at this point.
The end goal of this step is to decide what hustle will work for you and your family. Then, go all in with whatever you've decided on.
A few questions to help you decide on the perfect hustle:
Do you enjoy the work?
Is it easy to get customers?
Is your work/life balance positive?
Are you paid enough to make it worth it?
With these questions answered, you'll have an easier time deciding on the perfect one.
For instance, let's assume you're a computer person, but you also enjoy building furniture. During this experimentation phase, you might offer web development services AND carpentry. Find a paying customer for each of these options. Do the work. Get paid.
Which one did you enjoy more?
Homework: Find a paying customer for each of your hustle options. Then, think carefully about which one will work best for you and your family.
Step 5: Go all-in
In the previous step, we experimented with each hustle, and now we're ready to make a decision. Pick the one that works best. Then, go all in for at least a year (refer back to Step 1). Commit to it. This is your opportunity to start your most lucrative side hustle.
In Step 5, your priorities are: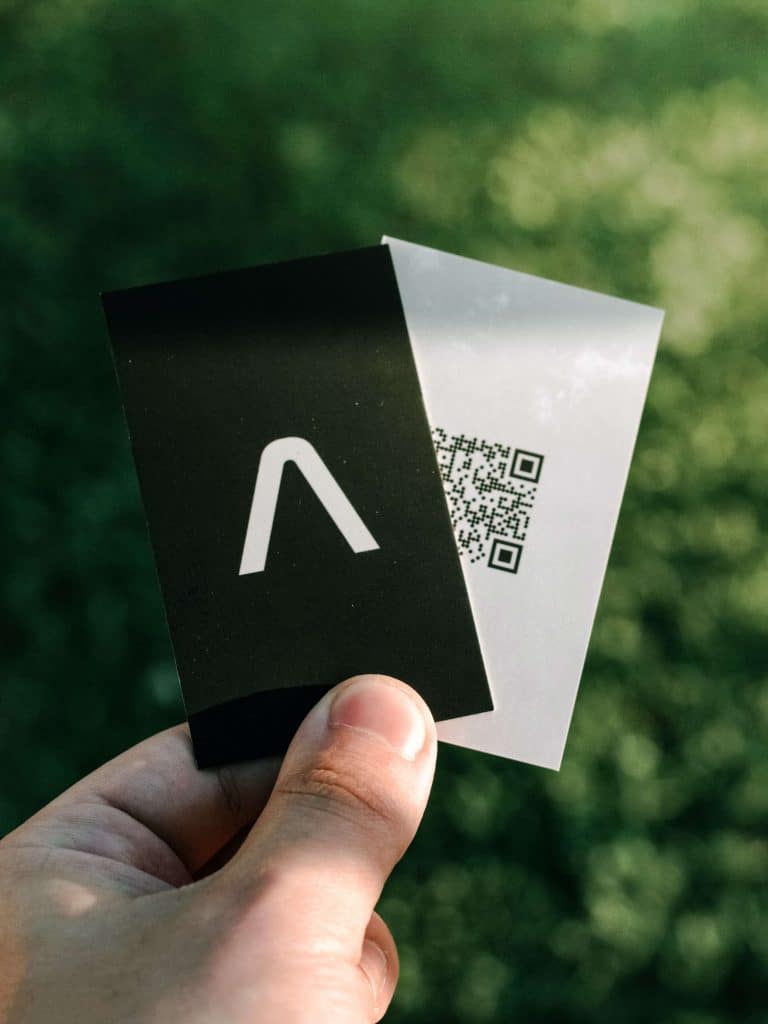 Branding – Developing your brand is an essential part of the hustle process. Business cards, a website, logos, a vanity email address (i.e., [email protected]), and social media accounts for your business all play an important part in your brand.
Warning: Don't spend too much time (or money) on branding. Get what you need, then move on to the next priority. One of the biggest mistakes I see new hustlers make is spending too many resources on branding when they should be finding customers.
Speaking of finding customers… 👇
Finding more customers – Perhaps the most critical part of the process, you need paying customers. Get your name out there. Ask around. Talk to your friends and family. Offer to do a little pro bono work just to get your foot in the door. Create a Fiverr profile. Design brochures.
For many new hustlers, selling yourself can be an intimidating process. But don't worry, it gets easier. Being confident and willing to try separates good hustlers from bad ones.
Developing a process – From the point of finding a new customer to the final delivery of the product or service, your hustle will only be as successful as your process. Developing the right process will often take trial and error. You may not get it right the first time. That's okay. The key is being willing to change.
For instance, the first part of your process might be sitting down with your client to discuss their needs. Perhaps you collect a deposit for the work before starting. You work from 7 to 9pm on weeknights and 8am to 12 on the weekends. Halfway through the job, maybe you touch base with your customer to ensure expectations are being met. Upon completion, the customer pays the remaining balance. Then, you ask for a positive review on Google, Fiverr, or any other place that you're advertising your work.
Whatever your side hustle is, the key is to have a process.
Set milestones for your hustle – I'm a big believer in goals, which is especially important when you're building up a side hustle. Your milestones might include the number of customers, monthly profits, etc.
Make your milestones challenging but realistic. Expecting $10,000 a month right after starting isn't practical, but $100 might be. After six months, increase that goal to $1,000. Then, keep going from there.
Be sure to hold yourself accountable. If this is your first side hustle and you miss a goal, that's fine. Make a new, more realistic goal and focus on achieving it.
Step 6: Regular check-ins
Once our hustle gets going, it can be easy to ignore aspects of life affecting the business. In the beginning, make it a point to check in with yourself every few months. Keep this going as long as necessary.
During these check-ins, ask yourself several important questions, such as:
Is the business taking up too much of your time, or is it just about right?
Has it negatively affected your work/life balance?
Are you bringing in enough income to justify the time?
Do people balk at your prices?
In other words, reflect.
Dedicate an evening, and include your spouse. Be honest. This isn't a time to be judgmental. Instead, it's an opportunity to correct potential problems with your business (and personal relationships) before they get worse.
Conclusion
I won't sugar-coat this: The numbers show that most hustles fail. But don't let that stop you from trying. Even if your side business doesn't work, you still learn a lot. Take those lessons learned and start another side hustle. Or help a friend create theirs.
There is nothing more worthwhile than entrepreneurship, even if it doesn't work.